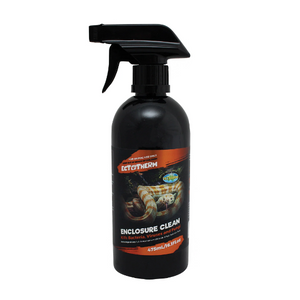 Hospital grade disinfectant spray.

Hospital B Grade disinfectant. Instantly kills bacteria, viruses, and fungi on contact. Is effective in up to 20% organic matter - perfect for disinfection in dirty situations.

Recommended for

Use as a safe and effective disinfectant cleanser for all situations that require a high level of hygiene, such as terrariums, vivariums, equipment, and incubators.