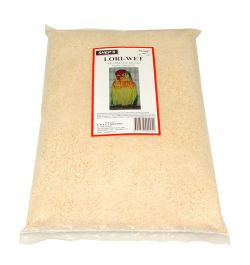 Sheps Lori Wet Lorikeet Food
Sheps Lori Wet - The Complete nectar of Lorikeets.

Sheps Lori Wet is a popular lorikeet powdered food offering good quality and great value. As the name suggests this product is to be served by adding water as instructed.

Feeding Directions : 1 part Lori Wet to 3 parts hot water. Discard unused portion after 2 hours. * Feed as porridge: to be fed in conjunction with sheps lori dry lorikeet food and fresh fruit.