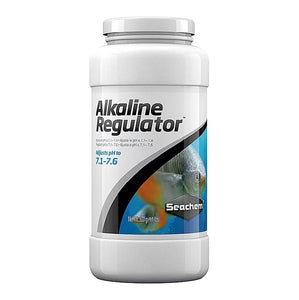 Seachem Alkaline Buffer is a non-phosphate pH buffer for raising the pH / alkalinity (KH) of planted tanks. It does not cause algae or cloudiness even in hard water.

Seachem Alkaline Buffer is used in conjuction with Seachem Acid Buffer. Both buffers are suitable for adjusting the water pH of planted aquarium or for very hard water where phosphate buffers may pose an algae or cloudiness problem.

Seachem Alkaline Buffer raises pH and buffers between 7.2 and 8.5. It is gentle, safe, and enhances the freshwater environment.